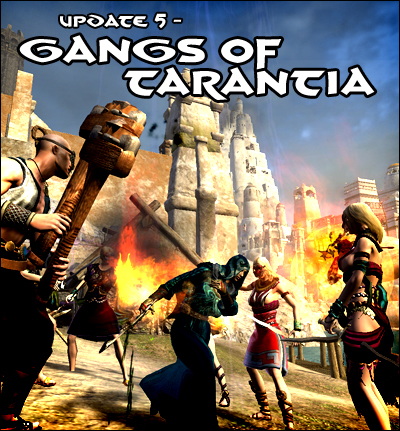 In this newsletter you will find tons of information about the different things we've done to Age of Conan in Update 5 - "Gangs of Tranatia", and some of the documentation is quite lengthy. If you just want a quick summary of what the update includes, we have that for you as well!

Read the update summary
Read the full patch notes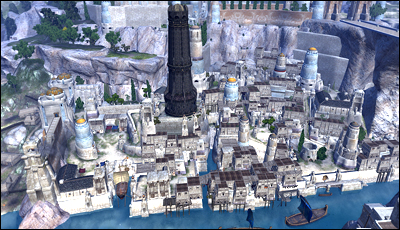 A grand bastion of human civilization and culture - the Aquilonian capitol of Tarantia is the royal seat of King Conan himself. But the city also has a much darker side. Enter the Commons district, an area ravaged by gang war, disease, and poverty. This new area adds many more hours of exciting additional content for high-level players!

Read more about Tarantia Commons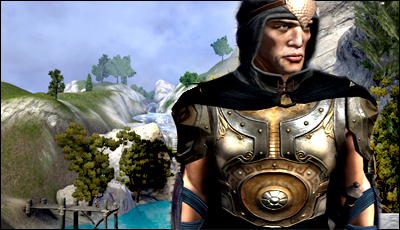 This update sees the culmination of many months of hard work designed to update and improve the ways that items and character statistics in the game work. With improved progression options as well as revamped and improved items, abilities and feat trees we hope that players will enjoy these changes and experience Age of Conan with a new view on their character development. The changes are wide ranging so make sure you check out the detailed release articles for the low-down on the system changes! Be sure to read up on the changes to classes as well!

Read about the items/systems changes
Read about the changes to classes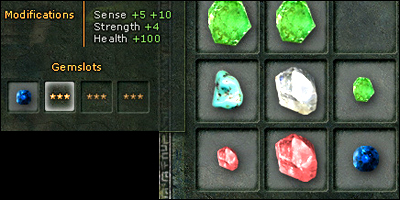 The application of gems is an important part of the crafting system in Age of Conan. Different types of gems can be used to augment equipment to make it more powerful. In Update 5 we have done a complete overhaul of this system to make it more flexible, easier to use, and a lot more rewarding!

Read about the changes to gems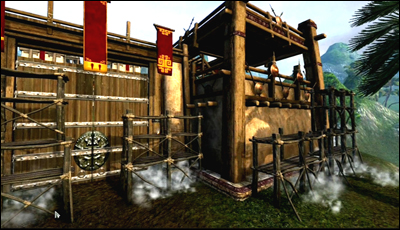 In this update we have done a variety of updates to player guild cities. As your city grows you will now see NPCs moving in, breathing new life into your settlement. Guards will patrol the streets, merchants will sell their wares. Some merchants will even sell you all-new social pets!

Read about the new guild city life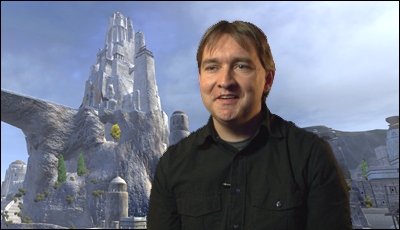 For game director Craig Morrison, the past few months has been crazy. Preparing, producing, and releasing one of the largest updates ever for Age of Conan has most of all been challenging, and the enthusiastic game director is keen on offering his reflections on Update 5.

Read the game director's letter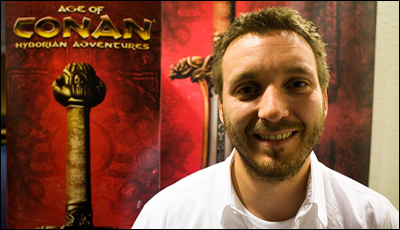 Associate producers Per Storlĝkken and Jarle Snertingdalen managed to take a break from his busy pre-update launch schedule to answer a few questions regarding to the coming update. While Per focuses on the work done with Tarantia Commons, Jarle focuses on the update's system changes.

Read the interview with Jarle
Read the interview with Per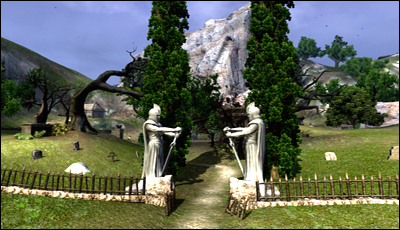 It might be a slum, it might be the last place in Hyboria you would want to go visit voluntarily, but it sure looks spectacular. We turned on DirectX 10 and went exploring the streets of the Commons district, and what we found was an interesting mix of both beauty and brutality.

View all the screenshots here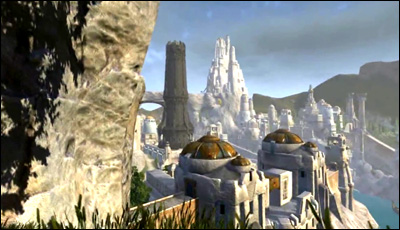 It's always great for us to see the level of creativity among some of the community members out there. Recently we discovered a video created by Ben Avery that showcases Tarantia Commons in all its magnificent DirectX 10 glory. So - we just had to feature it in this newsletter! Thanks, Ben!

Check out Ben's video


Still don't own a copy of
Age of Conan:
Hyborian Adventures?

There is a special offer available on www.ageofconan.com

Climb onboard your fierce mount and ride onto the blood-covered battlefields where you will crush your enemies and lay siege to the battlekeeps of rival guilds.

Offer is available for all new registrations!


AoCBlog
World of Conan
Age of Conan Blog
Ask Kalanthes
Wiki AoC
Age of Conan MMOz
Age of Conan Wiki

Hyborian Codex
Age of Conan - FR
Univers Virtuels
JeuxOnline
Mondes Persistants
Luna Atra
Hyboria Info


Onlinewelten
AoCSzene
MMOZone
AoC Gamona
AoC Wikian
AoC MMORPG-Planet
AoC Buffed
Cromcast

Age of Conan
AoC MMORPGITALIA

Spanish Age of Conan
Noticiero AoC

ageofconan.ru
The Covenant of Mor'Di



...and counting!

You can also check out the many Guild websites here!